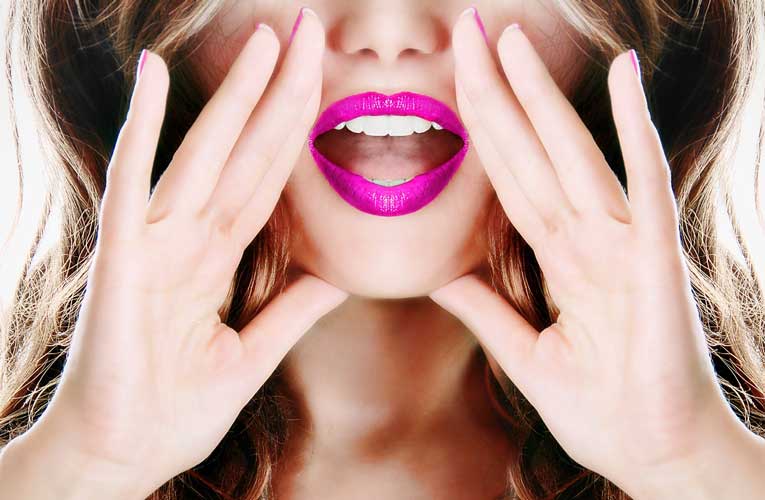 KIEV FUN Travel Info Guide for Travellers 
Despite being such a metropolis of Eastern Europe, Kiev nightlife can actually end up either or. Unfortunately, more often than ever, it's often more of an "or", than anything else. There is always a chance to go wrong.
The news is, on the other hand, that when you find the right place, it's a top! Ukrainian nightlife scene is almost iconic and it will surely become one of your favourite travel memories. On the top of that, most of the visitors tend to come back, again and again.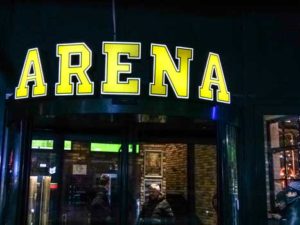 Even though some places might be super overpriced, in general Ukraine is a very affordable place – most of the places are very reasonable!
Unlike in for instance Vegas or similar party city, you cannot simply go out any day and bump into something special to do. People in Kiev don't just to out to get wasted on a Tuesday night.
Also, Kiev also does not have that kind of energy like a world class metropolis such as New York has around the clock – it gets quiet and calms down during the weekday nights.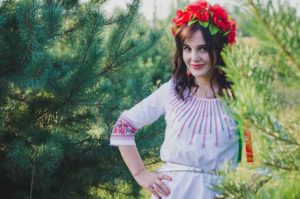 KIEV FUN – Beautiful Girls in Kiev
Said by many men (including plenty of those we personally know), women from Ukraine are considered to be the most beautiful looking ladies in the entire world.
Many guys would do literally anything to get a chance to date Ukrainian girls. And event to settle down with her and start a family, if the fortune favours.
Ukrainian females are to be not only truly attractive when it comes to their appearance, but they are also very intelligent and kind.
When you are visiting Kiev, make sure you look around yourself carefully – you you will see gorgeous ladies everywhere.
Streets, shopping malls, restaurants or cozy cafes are full of them. You might even meet your future wife in a museum, strolling through a gallery or enjoying some afternoon sun in the part.
Don't be surprised to meet them during a business meeting or a real estate exhibition.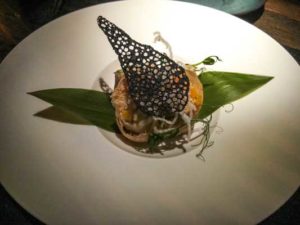 KIEV FUN – Ukrainian Dishes
Some of the most delicious and well known Ukrainian traditional dishes are borsch and varenyky (dumplings). Borsch is a very popular soup common in Eastern European cuisine.
The symbolic red or pink colour of the dish comes from beetroots, which are the main ingredient. It also includes bone stock or meat, different kind of sauteed vegetables (such as cabbage, carrots, potatoes, onions and tomatoes].
The preparation takes several hours and the final delicious soup with a sweet and sour taste is often served with a spoon of sour cream on the top.
Varenyky, also known as pyrogy, are famous filled dumplings, characteristic for Central Europe and Slavic nations. They can have different fillings – from sauerkraut, ground meat, cheese and potatoes to fruit.
They are usually served with a filling which underlines the filling's flavour – sour cream, onions or butter.  
Explore the enchanting culinary secrets and traditions of Ukrainian cuisine during a fun cooking class in a local kitchen. Cook along experts and master your cooking skills of delicious borsch and original varenyky under the lead and guidance of an experiences host.
Eventually, taste the results of your creations and preserve the recipes of national Ukrainian dishes, so that you can surprise your friends later and brag about your cooking skills.
KIEV FUN – Private Food Tours
What would be a visit to Ukrainian metropolis without trying some of their taste buds teasing jewels? You are totally right, so don't miss the opportunity to enjoy some of the food tours!
KIEV FUN – Ukrainian Cuisine Tasting
Treat your tongue and please your taste buds with delicious Ukrainian cuisine within a playful 3-hour lasting private cuisine tasting tour. It includes lots of eating and walking and you will be led by a real expert food guide.
They will make you try some of the most iconic Ukrainian dishes, including pyrogy, borsch, and salo. You will also learn about their culinary traditions.
Moreover, you will get the chance to enjoy a nice walk around the city center, letting you discover many of the popular Kiev attractions. Last but not least, you will also pay a visit to a colorful Bessarabskiy market .
KIEV FUN – Kiev Craft Beer Tour
When your tummies are filled with deliciousness fo Ukrainian cuisine, it's time to wash it off with a perfectly made craft beer.
Our Kyiv Walking Beer Tour is a real pleasure for any craft beer lover. You will get a chance to try the best of local brewing, plus you will discover all the secrets of the beer industry and its history.
KIEV FUN – Kiev Sweet Tour 
Finally, the chocolate master class is the attraction for all sweet lovers. Try to prepare a set of chocolate sweets and hot chocolate drinks, deguste some of the hand made masterpieces and take a half a kilo of this brown delish home with you!
You will be visiting one of the most popular confectioneries in Ukraine and experts will show you everything about how the chocolate candies are done including the history in Ukraine. The tour includes transfers, local guide, food and beverages.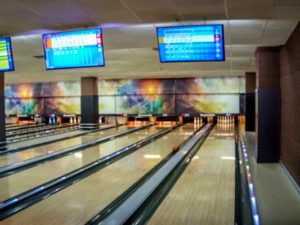 KIEV FUN – ExitGames
ExitGames are gaining in its popularity in recent years and Kiev is no exception. If you love adventure and adrenaline, if you enjoy teasing your brain and pushing yourself and your limits, ExitGames are for you! Here is the list of some of the most popular ExitGames in Kiev with the highest ranking by visitors.
KIEV FUN – Quest Rooms Locky
Win the quest and find your way out of an exciting and impressive ExitGame, engaging your emotions and feelings! Different quests are for instance: Harry Potter, Atlantis, Alice in Wonderland, Wild West and much more
IKIEV FUN – Dea Quest
Fun, full of riddles and filled with logic. Idea Quest will surprise you with its excellence. Available in English as well, indeed.
KIEV FUN – KADRooM
Try to escape from a sinking Titanic or a room like from a horror movie SAW before your time runs out. Solve all the riddles and use your logic to win this impressive and clever ExitGame.
KIEV FUN – Vzaperti
Vzaperti means locked and that is precisely how you will feel. A room full of puzzles and riddles is where you need to escape from within an one hour time frame. Good luck!
KIEV FUN – Pod Zamkom – Quest Room
Highly recommended, made by a team of experts – Pod Zamkom a quest room filled with fun and uneasy puzzles, which will make you think!
KIEV FUN – Three After Midnight | 03:00
One and half hour lasting ExitGame full of unexpected and unpredicted situations and precise set-ups in a complete dark for a top experience. Not an ordinary ExitGame at all!
KIEV FUN – Mysterium
Another escaping masterpiece with exciting riddles in a paranormal world dealing with apparent death. What is normal and what is not anymore?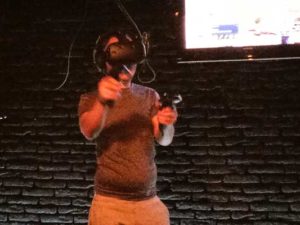 KIEV FUN – CUBE – Virtual Reality Club
Try the archer or a sci-fi shooter, this virtual reality ExitGame is a great opportunity for you to try virtual reality gaming.
KIEV FUN – Element
A top class fitness club located in Kiev. Visit this luxurious place to enjoy one of the best complexes in the city. You can choose from several pools, try fitness, play tennis or squash, lay on the beach while sipping cocktails and finish it all up in the restaurant serving delicious food. No worries if you have a baby, your little one will be also taken care of!
KIEVFUN – Aerodynamic Tunnel Ulet.pro
The aerodynamic tunnel in Kiev is another great attraction for all adrenaline and thrill seekers. This unique opportunity allows you to try the free flying experience.
You will have the professional equipment and the safety standards will ensure your safety. Professional instructors will lead you through lesson and this real simulator will make you feel like a bird.
No matter what your age or gender is, enjoy flying in sit & head down position as well as belly position.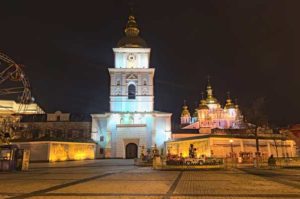 KIEV FUN – Fell the Nature & Historical Landmark in Our City 
STROLL ALONG THE GREEN SCENERY OF KYIV'S PARKS
EXPLORE MUSEUM OF ONE STREET AND BUY LOCAL HANDICRAFTS AT ANDRIYIVSKY DESCENT
GO CYCLING IN GOLOSIYIVSKY FOREST
ST. SOPHIA CATHEDRAL (UNESCO WORLD HERITAGE LIST)
SHOP ORGANIC FOOD AND TALK TO 'BABUSHKA'S AT A LOCAL BAZAAR
HANG AROUND  ON INDEPENDENCE SQUARE AND MAIN STREET
Contact Kiev Fun Contact Here for  Fun in Kiev 
KIEV FUN on GOOGLE Map Here