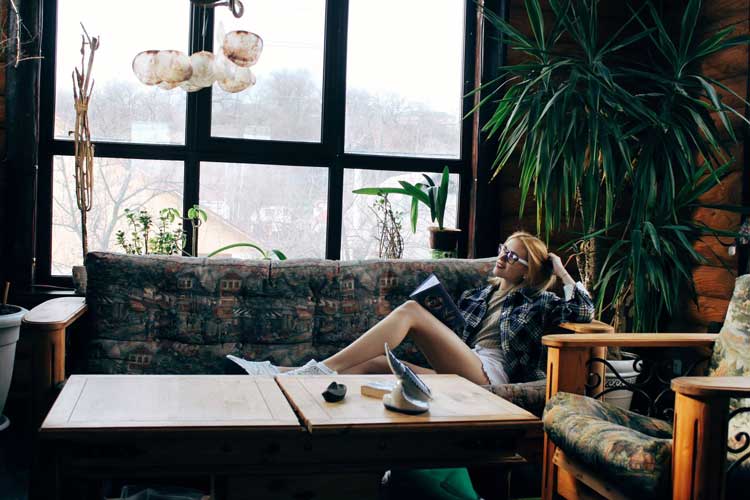 Ukraine provides you with the best travel destinations in Europe. Ukraine is an attractive country. It is also proud of itself as its geographical location and extremely rich culture entice travelers once and for all when they visit it. For the inquisitive and well-experienced travelers, it possibly offers numerous places.
What with its ski resort in the west, what with its clean beaches and what with its historical traces and natural landmarks all over this huge country we can call this a travel destination worth visiting. In fact, it is endowed with attractions which became memorable in the memory of the tourists.
Let me first introduce seven of outstanding natural wonders in Ukraine which have the charming nature to impress even the most insatiable travelers.
Destinations 1 – Kyiv Capital of Ukraine
This is also called Kyiv. There are 3 million people in this city. What is really important here is its scenic beauty. This city is located on the beautiful Dnipro river and it is the busy capital of Ukraine. During the 11th and 12th centuries, ancient Kiev enjoyed an outstanding place.
It was an important center for trade routes between the Baltic and the Mediterranean. The Mongol invaders caused destruction on this powerful city in 1240 and the land of Kievan Rus was divided into parts ruled by princes. The western and northern parts were thus divided.
They were Galicia, Volhynia, Muscovy and later, Poland, Lithuania, and Russia. Kyiv was a strong city in Europe and the fate of Ukraine present time has been decided in its far off, distant. Capital.
 Destinations 2 – Lviv
This could be called an important poetic city. Oh yes, it's legendary, ancient and also it is comparatively new. It possesses narrow streets belonging to medieval times.
These streets are studded with stones. These streets also give you the opportunity to see diverse architectural designs which are a feature of Lviv.
The ancient times Lviv enjoyed its mighty status as the capital of Slavic state which was called the Galicia- Volyn principality. It was also a part of the Austro. Hungarian Empire which contributed to the formation of the city's unmatchable image.
Poland also had an influence on it. Though it was under such influence on grounds of historical significance you still see its intact Ukrainian character.
Also, Livia's architecture has not undergone any negative changes caused by the monstrous Soviet era. Happily, now the central part of Lviv is included as a UNESCO world heritage site.
Destinations 3 – Odessa
This city which is known as the pearl of the Black Sea enjoys its place as the largest city along the Black Sea. It is significantly known as Ukraine's city for trade.
Odessa's charm cast spells hundreds of thousands of people throughout the year. Why is it attractive? Its mild climate, warm waters, and beaches draped in the sunshine could be among the reasons for such charm it has on visitors.
It is charming thanks to its shady lanes, lightly pasted buildings know to be beautiful and squares which are cozy in character. It makes you feel that there is some sort of closeness in it to life which comes as a result of such strong influence.
You may call Odessa a city of enchantment and the reason for this is its wonderful architecture. Because of it being in the cradle of history in the 18th and 19th centuries. It has been adorned with the architectural flavor of multifaceted and irrepressible nature coming as natural and inherent from such historical involvement.
You see various mixtures of different architectural styles of French and Russian character. Art nouveau style of which was having its conspicuous impact at the turn of the century has cast its spell on Odessa by way of architectural uniqueness. The city gets its green space and appearance of elegance because of the 19th-century classical flavor in architecture.
What are the Carpathian mountains but the Green Pearl of Ukraine? They are considered as such. It enjoys its place as one of the most popular resorts and tourist centers in Ukraine with the beauty of natural areas, forests, meadow, shepherds, and people live in great concord with nature.
This condition makes Carpathian mountains more than charming to the tourists. The status it has as an original area of natural charm, with the charm of Alpine meadows and woods, its rough rivers and mountain lakes, its soft climate, its curative mineral sources and its historical and architectural monuments the mountains have the ability to cast a spell on the visitor and keep him there bound to its beauty.
The people who happen to visit Carpathian mountains are the ones who like travel coupled with adventure. These mountains in Ukraine have gentle peaks that are relatively as high as 2061 m (Mt. Hoverla) You can find the largest resorts in Slavsko, Bukovel, Tysovets, and Dragobrat.
There are some smaller resorts too. They are in Krasiya, Dolyna, Beskid, Polyana, Synevir, Yaremche, Verkhovyna, Kosiv and Yavoriv.
 Destinations 5 Kamianets-Podilskyi
This enjoys its place as one of the oldest cities in Ukraine. This city is culturally significant as well. It has a rocky island lined by the tight loop of the spot rich river which flows in a canyon of utter picturesque beauty.
Kamyanets – Podilsky has emerged as a unique pedestal where both famous and anonymous experts created a miracle in stone. Kamyanets -Podilsky is charming and becomes memorable in your life as it is endowed with a harmonious blend of landscape and architecture.
Destinations 6 – Chernihiv
Its human settlements date back to 2000 years or more. It is a historically significant region enjoying its place in history connected with the Kyivan Rus period during which the oblast cities of  Chernihiv and Novhoral-Siversky were frequently talked of.
This city, Chernihiv had its high statue as the second most important Ukrainian city during the Rus period of Ukrainian history and it enjoyed its place as a major regional capital.
Destinations 7 – SOFIEVKA PARK, UMAN, UKRAINE
Calling Uman Deron Sofievka the world's landscape masterpiece of the end of 15th and the beginning of 19th centuries is, suitable for it. With its expansion over an area of 1547 h, in the outskirts of the olden town Cherkasy, Uman region it glorifies itself as a landscape architecture masterpiece.
People think that it has a standard of landscape composition of water, land, architectural works and sculptures. It is said that this masterpiece was created in a very short, nay, in the shortest period of time only to still make the visitors marvel at its beauty.
What's more? It makes continuous inroads into the imagination of its visitors reducing them to a stale whereby they marvel at its magnificent beauty.
A set of the scenery of unique beauty, exotic plants and rare trees, azure ponds, fountains and waterfalls grottoes and antique sculptures can be seen of you ever visit the park.
Destinations 8 – POLTAVA, UKRAINE
Poltava in Ukraine is nestled between Kharkiv and Kyiv. Why is it important? Well, it resounds in history as the site of a 1709 battle which was fought between a coalition of Cossacks led by Mazepa and Sweden ( Charles X11) against the Russian army of Czar Peter 1.
The victory Russians have was significant since it established Russia's prominent position in Europe which resulted in Ukraine's fall.
The battlefield with its monuments attracts tourists. What are some other attractions? Among them are the October park, the gun-barrel-shaped column of Glory and the Spassky Church. This Church encapsulates an earlier wooden church protecting its ancient character.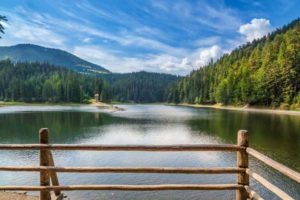 Destinations 9 – Podilsky Tovtry National Nature Park
This nature park which is a phenomenon of wonderful natural beauty finds itself nestled in the snug province of Khmelnytskyi Oblast in western Ukraine.
It was recognized as a national nature park in July the 27th of 1996. The main purpose behind its establishment as such was to maintain and protect the landscape area which is endowed with natural beauty.
Its abundance 1700 kinds of flora and 217 varieties of fauna is an outstanding feature of this national park 13% of additional farm forest and 14% of state forest fund shows how this nature park is regarded as of great significance.
All these concerns for Podilsky Trotry National Nature Park are clearly understood since it is on the pedestal as the biggest nature reserve in Ukraine. What do you think is its extent?  Well, 1009 square miles.
Destinations 10 – Shatsky Lakes National Park
Shatsky Lakes National Park is located 160 kilometers northwest of Lutsk. It is between Belarus and Poland. In its bosom are some 200 lakes, rivers and streams.
It is pleasant to the sight and Ukraine's wild Lake District Svityaz lie a long way from it only for the tourist who love adventure.
It offers them adventurous camping and rafting. By catching frequent busses to Kovel and by changing it for the village of Shatsk you can get there. If you think of visiting it make sure that you take with you an effective mosquito repellent.
Destinations 11 – Skole Beskids National Park
This marvel beauty of nature covers most of the Skole district and some areas in the vicinity of Lviv region. It is 35,684 hectares in extent.
It was declared a National Nature Park on February 1st, 1999. This was with the purpose of conserving and restoring it. Also protecting it for environmental, ecological. Aesthetic, educational and recreational value has been thought of as important.
This was mainly because this nature park finds itself comfortably located in the western part of the Ukrainian Carpathians with the unmatchable possession of natural complexes. It is also known as one of the most beautiful and most sought after parks in Ukraine.
This park provides the tourists with the opportunity for boating, rafting and even sailing. It also houses most popular ski resorts in Ukraine.
One spectacular thing about Skole Beskids is the remains of pure beech forests and spruce-fir forests. They say some trees are more than a hundred years old.
You can find rare herbs here so you can find more than 50 plant species which are listed in the Red Book of  Ukraine. Come here to relax and improve your health.
The discovery of reserves of mineral waters like 'Naftusa' in the village of Skhidnytsia near the national park is vital. The park can now cater to your needs with over 30 mineral spa areas.
Destinations 12 – Synevir
With its saddest of legendary origin as made of the tears of the count's daughter ' Syn', it enjoys its status as the largest and one of the most beautiful mountain lakes in the Carpathian Mountains.
'Sea-Eye' or pearl of the Carpathians are other names for this marvel of nature.
The legend has it that the count's daughter's shepherd lover Vir, was killed in here and the lake was formed with Syn's tears as she cried her heart out at the tragic end of her lover. Here there are two wooden statues of Syn and Vir for travelers to see.
The water looks like a mirror amid the lush, green forests. Also, there is a small island in the middle. Tourists come to see it in large numbers.
As it is enticing with its water which looks more than lustrous and the background landscape is also conspicuous with its picturesque aspects.
Destinations 13 – Khortytsa National Park
This is a national park which is known for its rare combination of diverse natural systems. It has forests and meadows flood land, real profit.
And also you can find rocky detached granite, keams, Nagorno groves, hanging swamps, and lake systems. You find no similar ecosystem where the prairie communities are connected with possibly old and floodplain forests. There is Khortytsia island with its historical and cultural value.
IT covers the period from the Mesolithic to the 20th century. The archaeological and historical monuments number about 63. Out of these 33 are accessible for the public viewing.
Destinations 13 – The Pink Lake
They call it the Ukrainian Dead Sea. And where do you find it but in the village of Grygorvika in the Kherson region of Ukraine?
The water in this lake is pink in color. Presence of 35% seawater, sulfur and an array of mineral attract visitor to this. That is for no reason other than its unlimited health and beauty benefits.  
This is a popular summer destination for many a Ukrainians.
To avoid crowds you should visit this in mid or late spring or early autumn. Here you come across one of the most attractive miracles in nature.
Destinations 14 – Chornocohora
In western Ukraine, you come across the highest mountain range and it is Chornohora. At a time of the year when the slopes are draped with flowing rhododendron, it takes the heart of the visitors.
That is to say, it is breathtakingly gorgeous. Dzembronya is a village situated on the steep slopes of Chornohora Ridge, close to the border with Romania.
This village is a popular travel destination. This village is the village with the highest altitude giving refuge to nearly 250 people. As it is known for its panoramic views of nature I highly recommend that you visit it.
Olesky Sands
What this is but the biggest area of sand in Ukraine. To some, it is the only desert in Europe. That is how the Oleshky Sands is known. Come to the Kherson region in Ukraine.
It spreads more than several areas in this district. It enjoys its growing popularity as a marvelous location among tourists. The golden sand dunes set against the background of enthralling and surprising blue sky framing green pine forests give it a fairy tale appearance. This, of course, is a place to visit if you ever happen to visit Ukraine.
Dakota Bay ( Belong To Russia Now)
For romantic camping, you should come to Bakota Bay which lies near Kamianets – Podilskyi in Khmelnytskyi region.
This is a location which dates back as far back to history as 1240 when it was first mentioned in the Hypatian Chronicle.
It has an orthodox care monastery with frescos and painting belonging to the 12th and 14th centuries.
There is a Paleolithic archaeological site nearby. More to that is the picturesque views you can enjoy over the Dniester river.
When you are close to nature and history dating back to centuries you will, doubtless, feel privileged to have camped in this beautiful, historical camping site.
The travel destinations are the most outstanding locations that offer the tourists the best of opportunities for enjoying the natural beauty and historical value and adventurous feat.
We are happy to be able to give a gist of it for your own benefit. So dear traveler, make much of our detailed descriptions of marvelous, pleasure-giving, picturesque destinations.
They will help you in a manner that is more helpful. Yes, more helpful than ever before in your valuable lifetime.
Destinations – Dzharylhach
Popularly known for its charming strip of land some call it the Maldives of Ukraine. It lies in the snug region of Kherson.
Destinations – Dieter Canyon
Find it stretched along with three territories of western Ukraine. The Dniester is world popular as among the most beautiful European rivers. It is one of the tops out of the seven natural wonders of Ukraine.
Camping
If you choose to camp on your visit to Ukraine I suggest you select the most exciting, the most adventurous and the safest locations.
Ukraine is known for its popularity for camping. Camping on your visit would be a fulfilling experience. It helps to have an interaction with nature as you can be stress-free, be happier and be full of your own idea of your value.
Once you are in your camping location recall the life full of hustle and bustle you had and marvel at the tranquil, peaceful enjoyment you can have with your close interaction with nature.
Ukraine Canyons
You could camp in this location. Planning ahead is desirable and advisable, though.
Bugsky Guard National Nature Park
This camping location is well-liked and attracts tourists to it as if with magnetic power. It is a suitable location for photographing.
If you are a lover of extreme sports. Here you find one of Europe's most popular rapids for whitewater rafting. The virgin beauty of nature and panoramic views are an adornment of this national park which is included in the 7 wonders of Ukraine.
With lots of good luck and best wishes from your visit to Ukraine, travel destinations CONTACT Kievfun.