Saperavi Georgian Restaurant in Kiev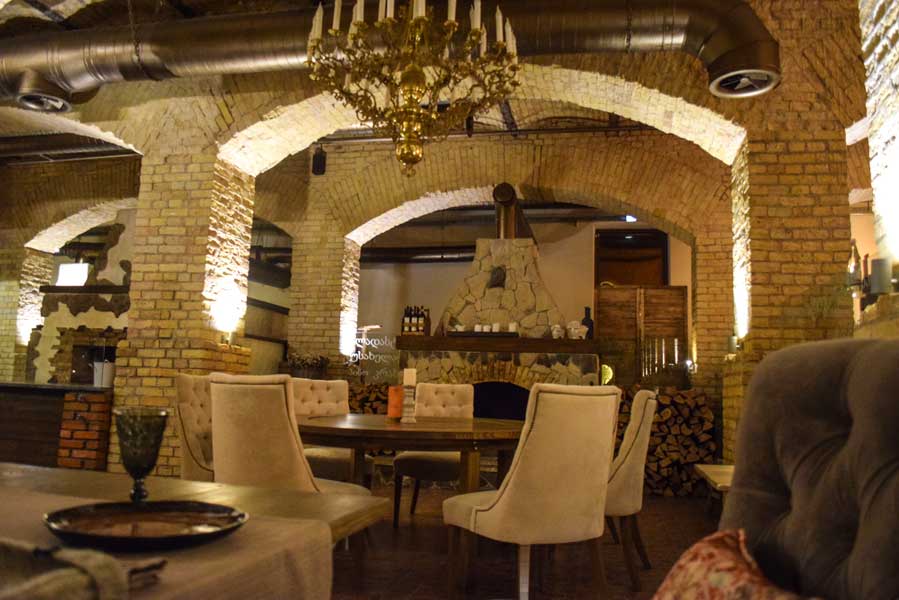 Saperavi Georgian Restaurant in Kiev Ranking Among Best Restaurants in Kiev City of Ukraine. 
They call the modern capital city a place of pride traffic noise and a place with the tempo of life which is fast. However, it is surprising that in the heart of Kiev with the largest number of buildings transport and people that have concentrated there.
Mariinsky park is an excellent piece of nature.
Yes, Saperavi is just there.
What a great comfort for the eyes for you after seeing so many buildings in the city. It is a place of chilling out in the natural surrounding. You can release your stress and tension and get away from worries of this mundane care.
This indeed is an enticing place close to the Water Museum and where could you find a new restaurant serving Georgian cuisine if not here? 
It serves varieties of dishes which are likable and expensive. You feel like being in Georgia when you are at Saperavi. Why is it so?
Well.. you get genuine Georgian dishes, dished out in a real Georgian vibe with the manners and cultural aspect of Georgia with the just the same manner of Georgian hospitality. It is, in fact, like being in Georgia!
We highly recommend that you visit Saperavi – one of the best Kiev restaurants and dive into an ocean of delight as it almost takes you to the ancient traditions of Iberia.
The kitchen of Saperavi is unique with its diverse skill to cater to the most insatiable of food lovers who look for novelty in taste from every dish they enjoy. Such food connoisseurs find complete satisfaction to their utter bewilderment.
Here is a specialty of the chef – river trout stuffed with spinach and salmon. There are also seven varieties of Kebab, chic kuda hari (Georgian meat pie), spicy Khachapuri from the master from Adjara, hot and sizzling on ketsi (which is like a red hot pan) meat and fish dishes a lot of veggies which are green and everything well known in the entire world chacha or a huge selection of classic wines.
Many products, prickles, cheeses, spices and sweetmeats from Georgia are supplied here. What great delight for the most ungratified gourmets!
Contact Kievfun for Nightlife Tour  -or  See Kiev Nightlife on Travellerhints.
Saperavi Georgian Restaurant on Google Map Here!